Course Information
Digital Workflow concepts in contemporary implantology and implant restorative dentistry-
Sharing experience on how technology is changing dentistry and can help transform one's dental practice.
Course Program
11.12.2020
09:00 - 13:00 - Fundamentals of acquiring safe and predictable results in guided surgery
and implantology
- 3D Diagnosis, 3D Planning, and prosthetically-driven implant planning from single implant to full arch rehabilitation
- Components and Workflow of the Bego Guided Surgery process - review of clinical
cases (Videos)
- Videos of complete cases - up to 7 year follow-up, discussion, and conclusion.
13:00 - 14:00 Lunch Break
14:00 - 17:30 Hands-on
Implant placement following the Bego Guide concept and provisionalization
18:30 Visit to the Christmas Market
LECTURER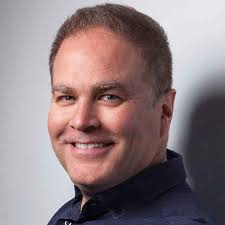 Dr. Kleanthis Manolakis
He graduated from the School of Dentistry, Albert-Ludwigs-University of
Freiburg, Germany in 1989.
Treasurer of the Hellenic Academy of Aesthetic Dentistry.
Country Chairman Greece for the European Society of Cosmetic Dentistry.
At a glance
Date of the event: December 11th, 2020
Event Venue: Bremen / Germany
Language: English
Course Registration Package
Price: Php 1,259,900.00
Inclusions:
100 pieces BEGO RS/RSX Tapered Implants*

1 BEGO Guided Surgical Tray for RS/RSX Implants

Course Registration

Hotel for two nights in Bremen, Germany**
Exclusions:
*not including diameter 3.0
**hotel will be at the discretion of DENTISTREE OPC. Check-in on December 10, 2020, check out on December 12, 2020.