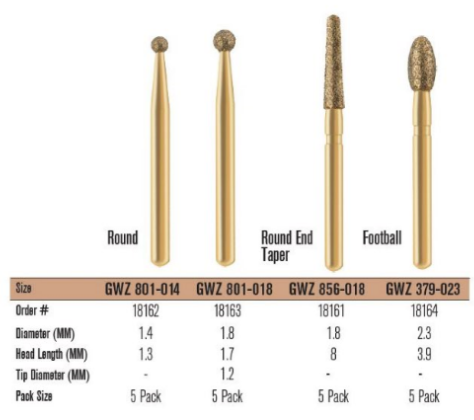 Clinicians will find the Great White® Z Diamonds are perfect for crown and bridge removal and creating endodontic access through porcelain and zirconia copings, saving the dental team time while eliminating the frustration often associated with this procedure.
Designed to cut zirconia effortlessly, reducing handpiece wear.

Shape selection designed for endodontic crown removal and access.

Proprietary diamond bonding insures efficient cutting rate and superior durability.

Fine grit reduces vibration, increasing patient satisfaction.